Need your products in front of more people?
Want them to be ready to buy immediately??
Your solution is here!?
Paul Myers recently stated in his TalkBiz e-mail newsletter:
"Before you buy any marketing tool or training for your business, you should ask yourself these two questions:
1: Will this help me get my offer in front of more people who are already interested in it?
2: Will this help me to get more of them to take me up on that offer?
If you can't answer yes to one or both of those questions, don't buy it, no matter how 'cool' it sounds."
Now you can answer yes to both of those questions!
We've all been there…
Anyone who's ever sold anything on the Internet has had the experience of putting everything into place only to see it flop.
Even excellent products and services have at some point failed to sell.
In most cases, this could have been avoided.
Here's how:
Proper Market Research
The best way to avoid spending all your time and money without getting results is to do proper market research ahead of time.
You have to know the marketplace, and you also have to understand your Savvy Customer - who they are, what their likes and dislikes are, what they buy, how they buy, and the best way to approach them.
You need to dig deep. You must be able to know:
Are they buyers or tire kickers?
Does your savvy customer "Want" or do they "Need" your product?
How much money do they have to spend?
How much are they willing to spend?
What do they spend their money on?
Do they rent or own their home?
Where do they live?
What motivates them?
What are their interests?
What are their hobbies?
Are your savvy customers mostly men or women?
Old people or young?'
Rich or poor?
What is their marital status?
Do they have children?
Knowing the answer to these questions ensures that you have the right product at the right time.
You will also know what solutions your savvy customers are actually looking for, rather than what you think they are looking for.
Only then can you create better sales letters, make better social media pages, and get better engagement through email.
You'll practically guarantee greater profits for yourself.
With proper market research, you will also know ahead of time whether a niche is profitable and the secrets to find the buyers within it.
Once you see how to uncover those secrets, you will quickly and easily find out:
How much money there is in a particular niche
How many buyers there are
What those buyers like or dislike
What solutions they are looking for
What they want
What they need
Every niche will have different answers.
The better you identify your market and its potential buyers, the more money you can make. You will serve your savvy customer exactly what they want and need, because you'll know them inside out.
There are two ways to do this. You can pay a market research company lots of money, or yo can learn how to easily do this yourself in very little time.
Fortunately, your solution is here!
Profitable Market Research Made Easy
Profitable Market Research Made Easy: Understanding Your Savvy Customer is a 74-page, easy to follow, step-by-step E-Book. It is complete with screenshots and instructions showing you exactly how to find out, in advance:
How big your market is
Who your savvy customers are
How much they can spend
Exactly what your savvy customer wants and desires
Which solutions they are craving
What products they will pay good money for
Where your savvy customers are located
How to know what your competition is doing
What your savvy customers are searching for on the net
And much, much more!
Knowing your market is much more than just knowing there is profit to be made.
You also need to find out exactly who your target audience is, and exactly what they want.
Using the techniques in this e-book, you will quickly know your customers:
Age
Sex
Income
Marital Status
Where they live
What they spend money on
Motivations
Hobbies
Interests
And More!
Once you have access to this information, getting your savvy customers into a buying mode becomes simple.
From then on, every time you create a product, write an email, provide a service, write a review for an affiliate product, or otherwise engage with potential customers, you will know exactly who you are writing to and what to say to get them to buy from you.
This will potentially give you:
Higher

Conversions

Better

Responses

More

Interaction

Greater

Profit
The bottom line: More money in your pocket.
?Here's what you get inside this powerful 74-page book:?
1) Fundamentals
Have buyers recently changed? How knowing this can help you
Simple methods and techniques to get you started in your Market Research
2) Buyer Behavior
Understand your savvy customer
Know what their changing needs are
Know what drives them
3) Size of the Market or Niche
Search Engine Power
Learn Market Size and what that can do for you
Tools for Keyword Research
4) Marketability of an Idea
Tools to understand your Market Niche
Tools to get buyers to give you info
Know exactly who your buyers are
Discover everything about your buyers
Find willing and ready buyers
5) Social Research
Secrets of the Social Realm
Go to where the buyers hang out and reach out to them
Tips and Tricks to gather info that will easily make you more profit
6) Free Tools
Modern Mind Reading at its finest
5 Free Tools that will give you everything you need
7) Video Research
Use video to get answers you need
Check out the competition
If you know your competition's buyers, you can make them yours
8) _____________ Reveal Secrets
Great resources to get secrets revealed
Find the hottest niches people are spending money on
9) Your Competition
Benefits of Knowing Your Competition
Great Indicators make you a Better Marketer
10) Resources
5 Resource Types to make your Market Research profitable
Over 80 Individual Resources at your disposal
Almost all the resources are free and very easy to use
With this, you will know your customers, your market and your niche better, so that you can greatly improve your profits and success.
If for any reason, after going through the material, you don't agree this is the most complete, easy-to-follow way to do proper market research, let me know within 30 days of purchase and I will send you a hassle-free refund.
Bonus #1
Act today and you will get 12 videos demonstrating exactly how to implement and utilize all of the resources, tips and techniques discussed in the e-book.
Bonus #2
For taking action now, you will also get 9 Bonus Videos detailing how best to use free Keyword Research tools to get the best keywords to target.
Bonus #3
A Spreadsheet Template to easily track all the info you uncover.
Here's everything you get if you take action now:
The 74 page e-book "Profitable Market Research Made Easy: Understanding Your Savvy Customer"
12 Instructional Videos
9 Bonus Videos on Keyword Research
A Spreadsheet Template to use to help track the information you uncover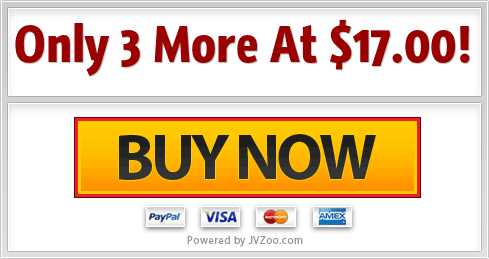 Take advantage of this incredible limited time offer Now! It's never a better time to take action than the present. Download your copy today for only $27 and start enjoying your huge edge over your competition.
From The Desk of Ed Akehurst
You may contact me through my support desk at edakehurst.com/support